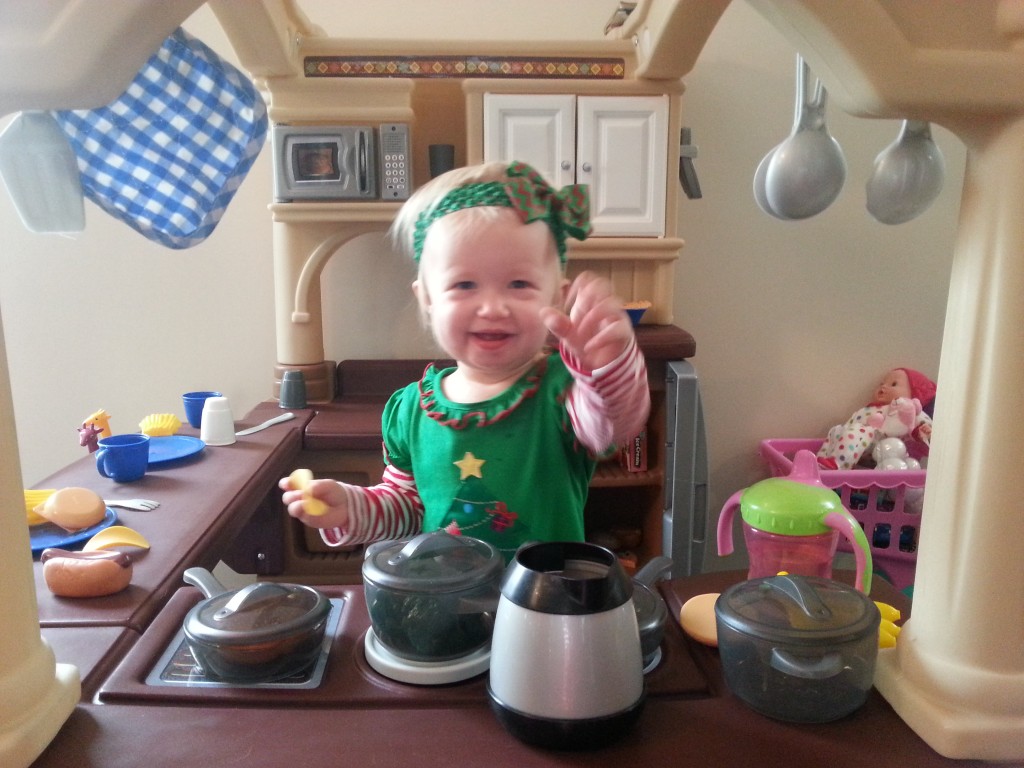 i hope everyone had an amazing christmas/holiday season/whatever you celebrate. i completely skipped over the holidays in the last entry, but i had a thought in my head and ran with it. it's hard for me to just sit and write deliberately–lately it's spur of the moment, off the cuff, thoughts i need to get out of my head kind of thing.
brett and i were the hosts this year, which was so nice. i wanted caylin to be able to wake up in her own bed on christmas morning, and we were lucky to have that. AND it gets better–my family was here to celebrate. i mentioned this on twitter/facebook that day, but it was the first time in over 15 years where both my parents were with me at home for christmas. it meant so much to me for that to happen. plus, my stepmom, grandma, uncle, and cousin were able to make the trip. incredible.
the only downside was not being able to see the rest of my grandparents, and none of brett's family could come. being able to spend thanksgiving with all of them lessened the blow on that one a little bit, though. maybe next year.
we spent christmas eve putting together caylin's new walk-in kitchen. the damn thing came in 2 4'x4′ boxes, so we were expecting the worst when it came to assembly. we were more than surprised when we had it done in less than an hour, nothing was missing, and everything was super simple. thank you, little tikes, for being awesome. thank you, dad and christine for your help. and thank you, evan williams, for the motivation. being a christmas elf is way more fun than i ever dreamed.
christmas morning rolled around and i got a video (that i haven't uploaded to youtube yet, it's kind of long) of caylin coming down the stairs to said kitchen, and she had a ball. i love that she loves it. seeing her little face light up was incredible.
everyone showed up and we all got to cooking/baking/opening presents/putting more toys together. deviled eggs, cheese and veggie trays, cookies, brownies (drunk baking on christmas eve FTW), twice baked taters, honeybaked ham, green bean casserole, biscuits, salad, and… just so much goodness. i was in heaven. caylin ate without a fuss. everyone was in food coma mode. i wore pajamas almost ALL DAY. wine, toys, family time, christmas movies. it was nothing close to relaxing but it felt like a cozy, ridiculous griswold family christmas, and for that i am incredibly thankful.
caylin turned 16 months old today. it's hard to believe we announced our pregnancy almost 2 years ago exactly to our families, still shell-shocked, and now we have a little lady running around this place. so much has happened in such a short time. every once in a while i have to sit and soak it all in. it still blows my mind.
at 16 months, caylin:
says a few words, now. weird words. i don't know if they count as words the way she says them, but she is clearly trying. "tree" is a new one. she also said "nom nom nom", "cheese", "cow", and "car". she says car a lot. she started saying "yes" instead of "yeah" lately, but i'm not sure if that's just coincidence or if she knows what she's saying.
babbles CONSTANTLY. still no real words besides the above, but she enunciates certain sounds and it's like she's got her own little language. all the time. she sounds like the minions from despicable me. god, it's so cute.
loves being chased and tickled and it is so much fun. her laugh just kills me. we got her a teepee for christmas. an indoor one that has a little glowy light thing in the top of it. when she's not in it, brett or i will sit in there and button it up and wait for her little hands to come poking through, and then snatch her and tickle the crap out of her until she's rolling on the floor. i love it.
is OBSESSED with chapstick and my makeup bag, so for christmas, i got her a whole pack of disney princess chapstick. there are like 8 of them and now they're all over the upstairs. she will hand one to me wanting me to open it and put it on her, so she pouts her upper lip out in anticipation. at any given moment the entire past week, her upper lip was coated in glitter, and smelled like a fruit basket.
eats mostly goldfish when we go out to eat these days. if the wait is any more than like 10-15 minutes, she is close to unruly by the end of the meal. she can't sit still to save her life, so we coax her with crackers and her water bottle and crayons and basically anything to hold her attention until the real food comes, but by then she's filled up on goldfish and wants nothing to do with her actual meal. plays with it, makes a mess. she's nuts. it's usually a safe bet she'll eat mac and cheese, tomatoes, chicken, or anything with cheese really. but sometimes it's just a lost cause. we had to leave carrabba's early on christmas eve because she threw a fit. first time for everything, i suppose.
is absolutely a lush with strangers. especially when we're out to eat. she might be in the middle of being a little hellion, but as soon as someone pays her attention, she tilts her head, flashes her "I KNOW I'M ADORABLE" smile, and waves. and doesn't stop waving. such a flirt.
started doing the weird head tilt/lean again. she got away from it for a little while but she's back to doing it whenever we're out. i try to get my camera ready but i'm not always quick enough. i'm going to print them all and get them framed one of thse days.
is still not digging the whole fork and spoon thing. she tries for a minute but mostly gives up and just man handles her food instead. not looking to force it, as everything else we've let her figure out on her own, she's figured out.
has started pooing near things she loves. the little christmas tree on our balcony/porch? obsessed. so obsessed that for 3 days in a row, every time she got near that christmas tree, she crapped her pants. smiling awkwardly and waving. now it's her new kitchen we got her for christmas. and we recently started letting her run around the back porch/back yard. 10 minutes after we got out there, she popped a squat, started waving. she's awesome.
is teething again, we think. for the past couple nights (last night especially, first time we've been up til 4am with her, first time we've truly lost sleep), she's been struggling. but tonight, i gave her some baby tylenol and put her down, and she started wailing. not her usual whiny wailing that i know will pass. this was absolutely UPSET, making ME hurt kind of wailing. i went into her room and she was red and splotchy and spotted from stressed out crying, pointing at the changing table next to her crib. there were little black pieces of lint. she was SO. UPSET. so upset. i couldn't believe it. it is so weird how much she freaks out over lint and dog hair and little things like that. i picked up each one. she would find another one, delicately point to it. i'd remove it. repeat until she was satisfied. i cuddled her a bit while she drank some more formula, and put her back down. she cried a bit before finally passing out. i don't know. times like this are bittersweet. i love being able to hug her little self and hold her and be mama–i know those days are limited. but, man, 7:00 comes early. definitely was late to work this morning.
basically, 16 months is an awesome age. every age has been an awesome age. i can't believe how much i love her.
tomorrow is new year's eve–we're having friends over and keeping it pretty low key. board/card games, booze, partay hats, and snacks. i bought a sparkly tank top for $9 down at the wal-marts tonight. seriously, people. living it up here. happy new year everyone, and everyone stay safe!