before brett came home from arizona last weekend, some friends and i decided that the best way to spend a saturday morning was to treat ourselves to bottomless mimosas and a trek through downtown charleston, stopping only at candy stores and weird shops.
so we did.
there is a restaurant in charleston called toast, and they happen to serve bottomless mimosas. all you can drink for $10, no limit. they keep refilling your glass even when you've only taken like 3 sips. it's spectacular. they also have really good food, which is EVEN better after you've downed a couple mimosas.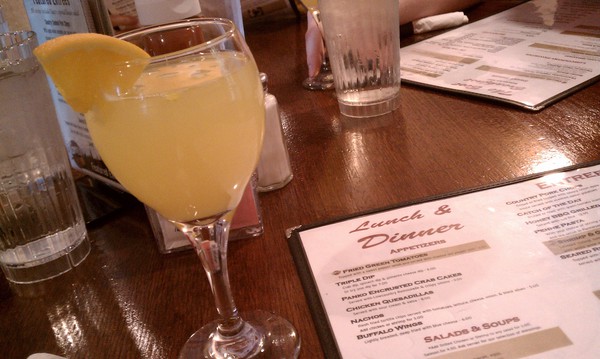 we finished brunch and walked wobbled toward market street. there are a few shops centered around market street, not to mention the market. part of it is down for reconstruction/renovations (not really sure), but a lot of it was still open. i walked through the whole thing last summer with my mom and spent entirely too much money–there are so many neat crafts and booths and SO much unique jewelry. it's hard not to spend money. i was good this time and only made two purchases: a really weird necklace, and…
MY LADYBUG HAT.
that's not to say it was my only purchase of the day. because, sadly, this was only our second stop or something out of like 7. i spent entirely too much money last weekend.
i also bought a half pound of fudge.
there was a lot of it. we went in 3 different candy stores, and a half pound of fudge is all i bought. that shows… a little self control. i also have over half of that half pound left a week later. note to readers, chocolate-peanut-butter fudge tastes freaking amazing after a shot of whiskey. so does cranberry juice. one of those is not good for you, however.
so if you're ever in charleston, go downtown and eat lots of candy. except not at night on a weekend, or really any time at night during the summer (because then it's hot as hell AND crowded), unless you've had at least a week's worth of rest and are able to make your way through shoulder-to-shoulder crowds with ease. it is not for the faint at heart.