weekend before last, brett and i purchased our living room set and our dining room set.
yesterday, we did a pre-walkthrough of the house (pictures below).
today, we purchased our washer/dryer (sold my "old" washer/dryer to my mom when she moved into her townhouse) and our new fridge, and did a bit of packing.
i got my closet cleaned out (except for my clothes), and finally emptied out the downstairs closet (which was an absolute nightmare, this is a good example). brett and i are getting rid of both of our computer desks and buying a new L-shaped one for the downstairs, so we cleaned out our desks tonight before we get rid of them.
cleaning out my desk meant finally getting rid of my "mean green machine". the very first computer i ever built back in high school. my first gaming computer, and also my night light for a few years. it had glowing green cathode tubes and fans mounted in it before i maxed out the power supply. it was this site's first web server for a while before i converted to godaddy. my buddy grainger and i built it together, and i remember being so excited to finally have an awesome (well, back then it was awesome) computer to bring to all our LAN parties.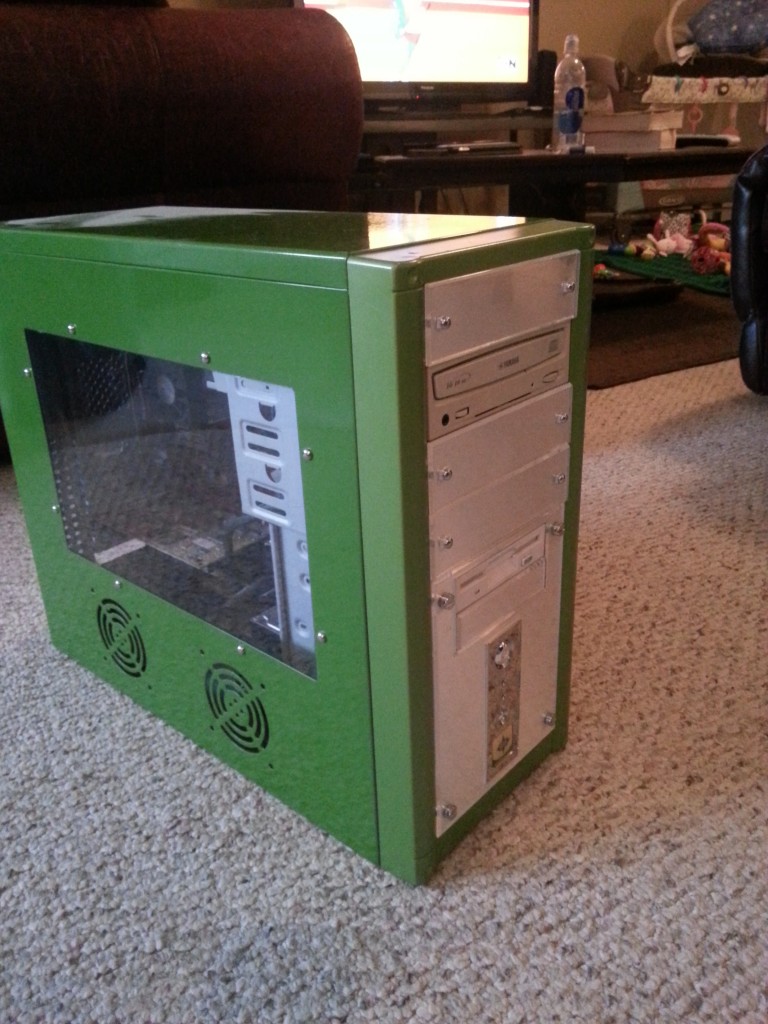 yes, it still has a floppy drive. i haven't used this thing in… many years. but up until now i couldn't bear to part with it. i was really sad to see it go this evening. caylin and i waved byebye to it when brett took it down to the garbage.
brett also sold his very first self-built computer last week. he claims he didn't use it enough. i helped him build it after he ordered all the parts about a year ago. i MADE him take a picture of it for nostalgic purposes. i want him to remember building it with his preggo wife, a billion pieces strewn about on our living room floor, sweating while trying to get his ungodly large graphics card seated correctly. it's all about the memories.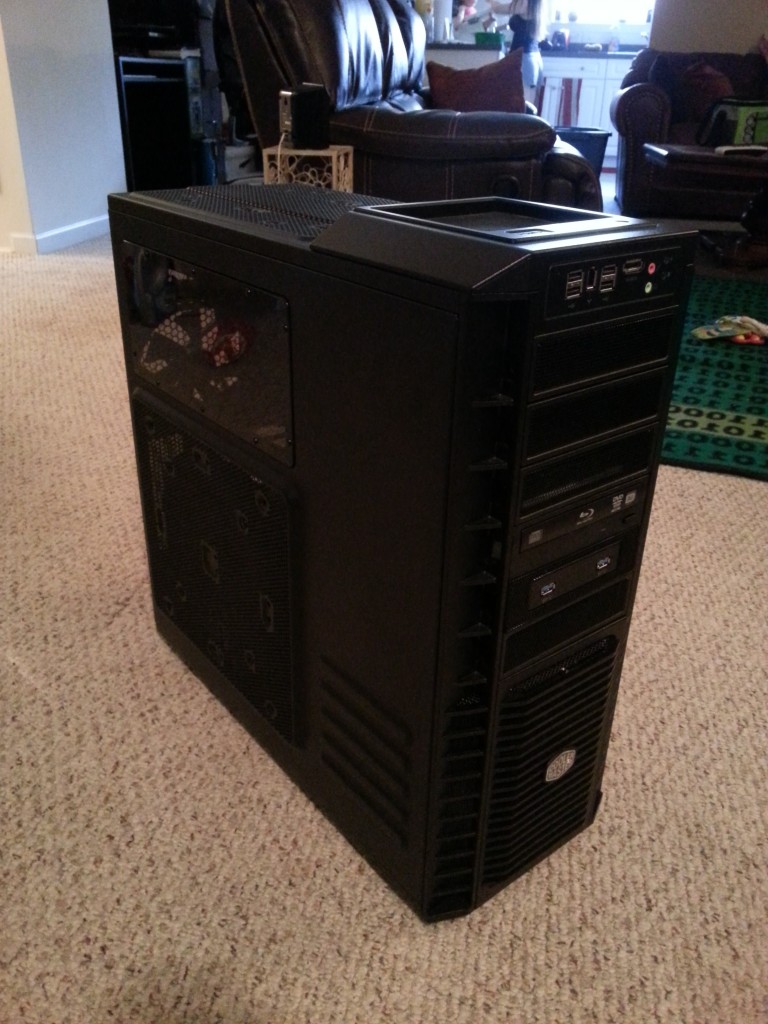 it's sick how much i attach myself to things like this. i still have the wrapper from a saralee cheesecake i ate at my very first boy/girl party in the 7th grade at my first boyfriend's house. it's in a shoebox with about 900 other little memories. i've since filled up 3 more shoeboxes, and will continue to do so until the day i die. and then caylin, if she's like her daddy, will be going through my crap like, "why on earth did she save this? this is garbage." and if she's anything like me, she will totally get it. and she'll probably have a shoebox or 3 of her own in her closet.
as promised, pictures of the house. since the last time we went, we have a painted accent wall downstairs, and some landscaping done. carpeting, lights, mirrors, etc. it's so close!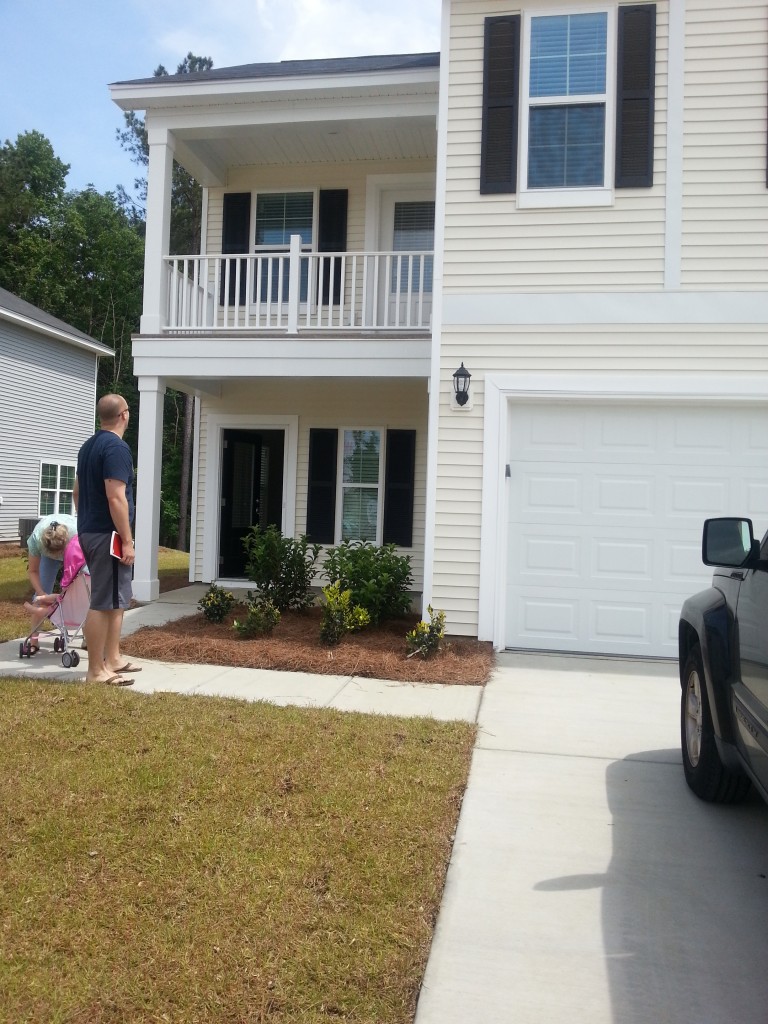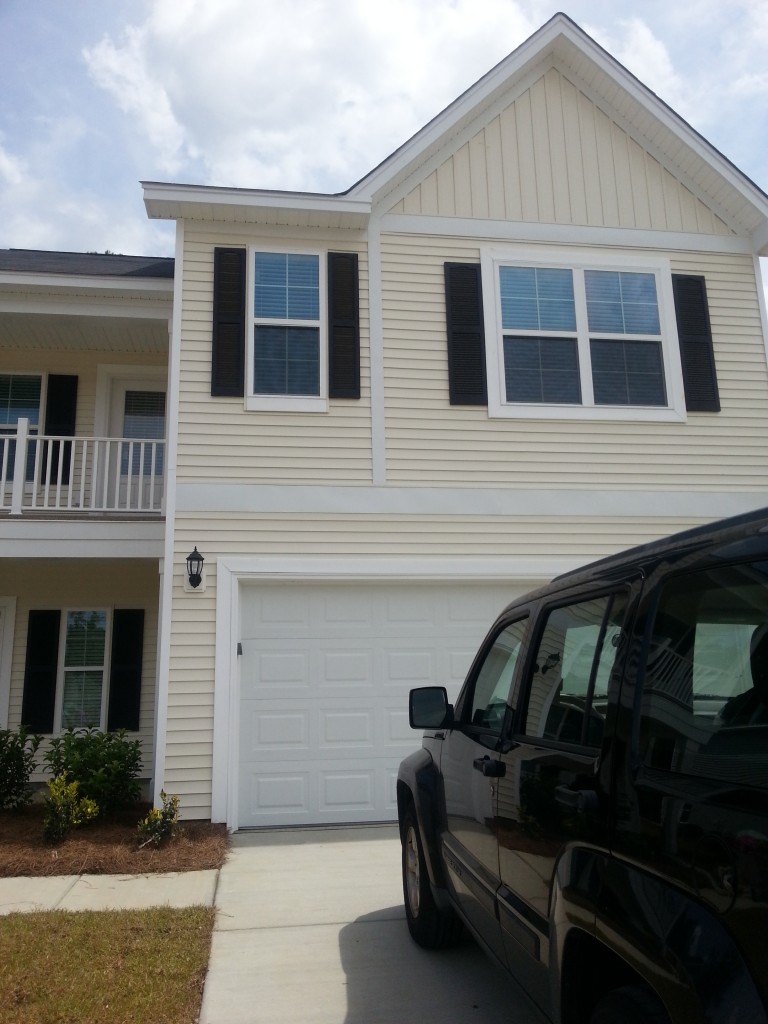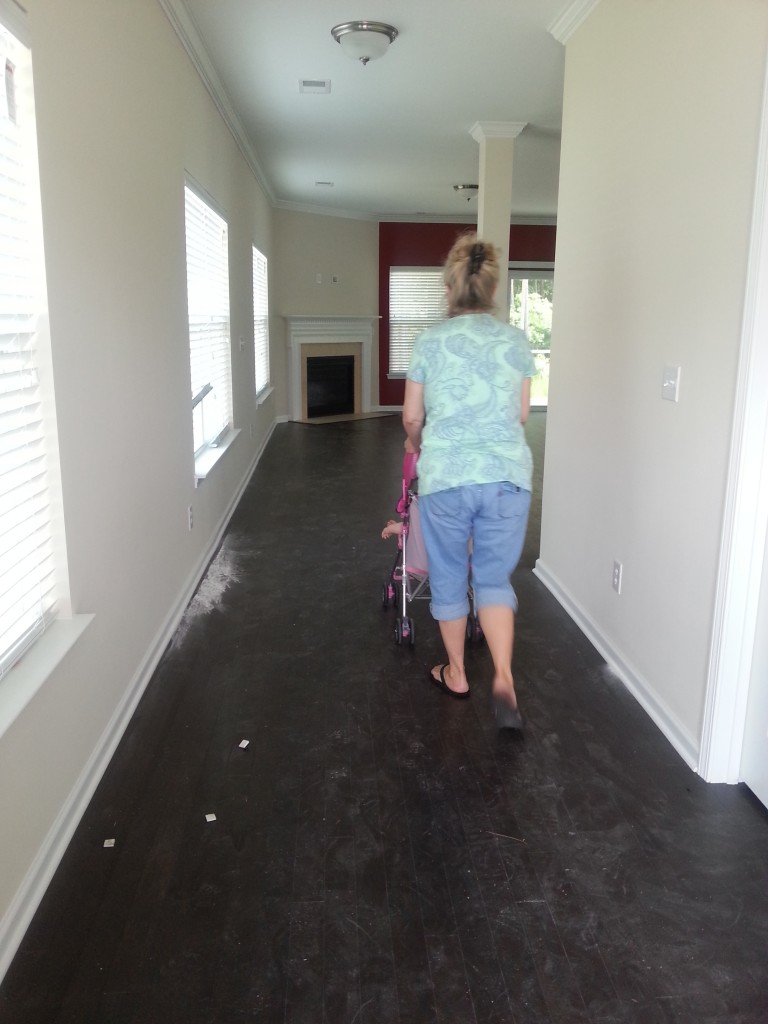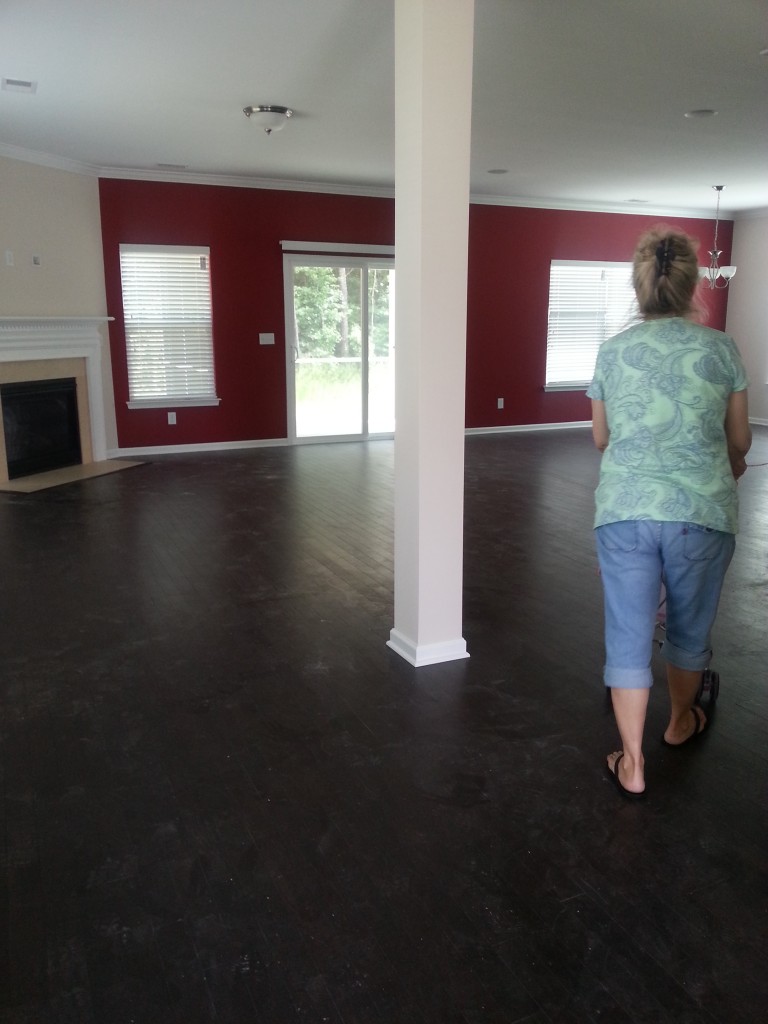 i hate our fireplace. i will be finding a way to cover it up/redo it as soon as possible.
![07](/content/images/2013/05/07-768x1024.jpg)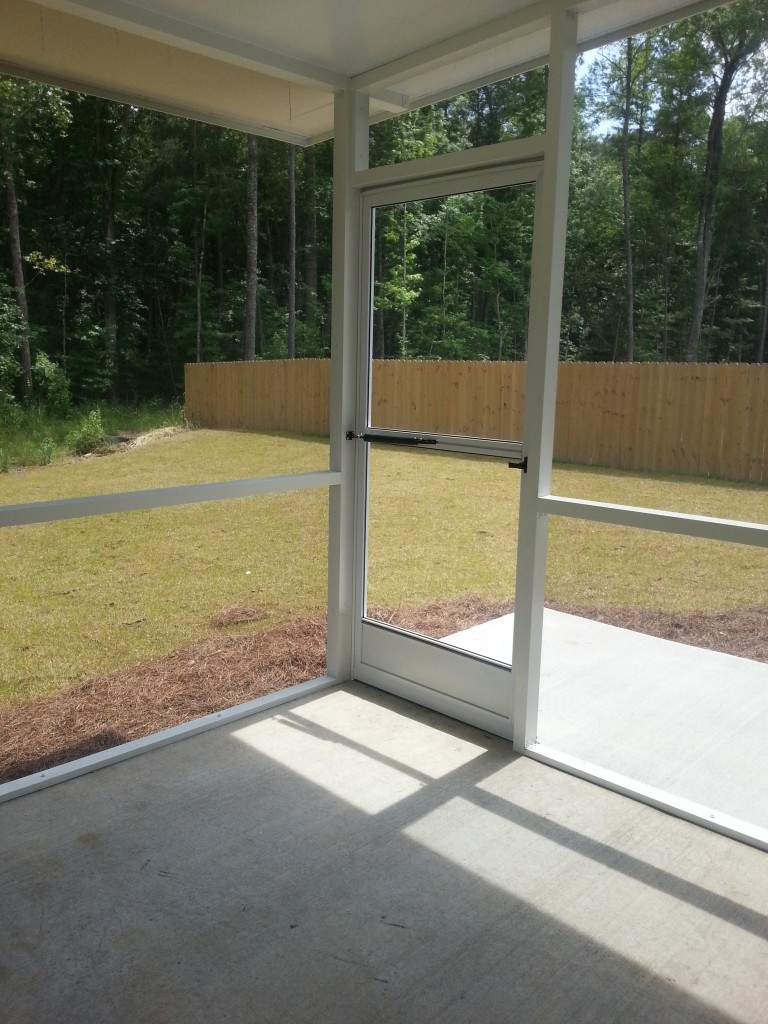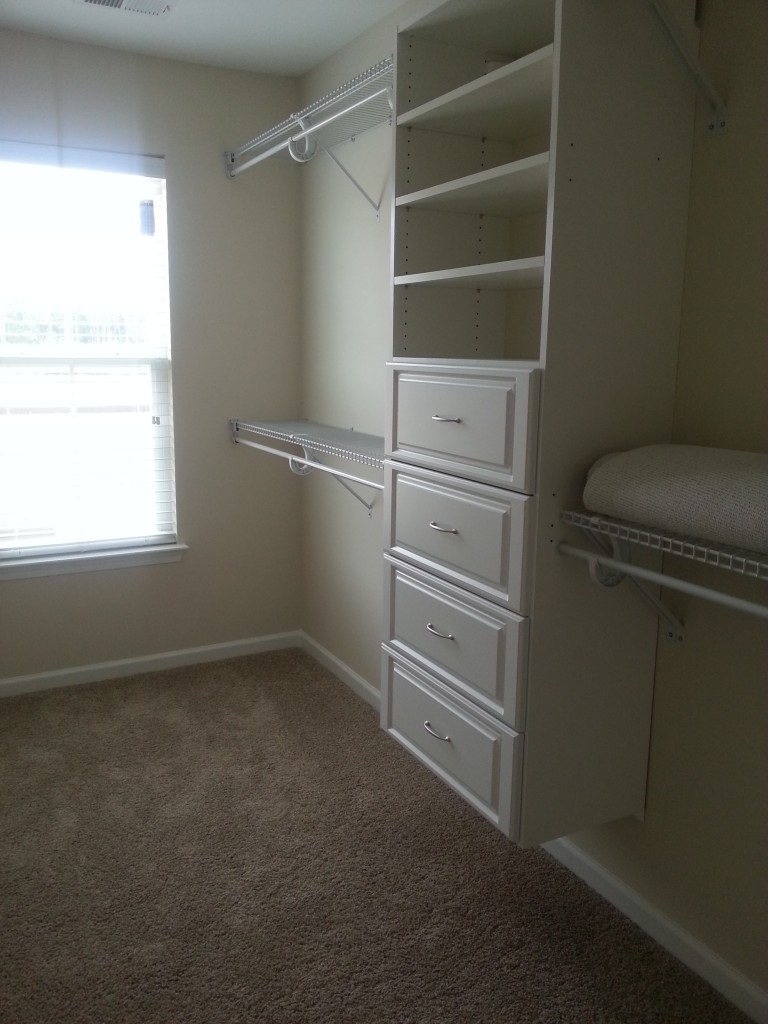 my closet. i forgot to take a picture of brett's. also, our carpet. i'm in love with it.
![12](/content/images/2013/05/12-576x1024.jpg)
caylin playing in her new room. she, too, is in love with our carpet. we have berber throughout our townhouse, so this must've felt like heaven to her!
![09](/content/images/2013/05/09-768x1024.jpg)
master bathroom.
![08](/content/images/2013/05/08-768x1024.jpg)
master bathroom.
![10](/content/images/2013/05/10-768x1024.jpg)
brett's bathroom.
![11](/content/images/2013/05/11-768x1024.jpg)
caylin had a long day ;)
side note: i suck at taking pictures of our new house. jesus, these are terrible.
anyway, tomorrow we have our walkthrough with the builder. we made a list of things to fix when we went saturday, so hopefully we will get this wrapped up soon! one of the things on that list is to paint the upstairs balcony door black to match the downstairs. i don't know how or why that got left out to begin with, but i've been bugging them for weeks to get it fixed. if i've learned anything, it's that building a house is frustrating. i'm ready for this process to be over.